Annual
Fund Raising Party Contact
Us High Rollers Eddie
Award Join
for 2013 Staff Past
Party Photos History Ed's
Cigar Reviews
There Will Only be
One…Bid on Mitchell Davis' Meeting Marketing Media Offer…Your Own Book for
Planners:
This is a first time ever package. The Convention
Speaker Directory with your photo/ad on both the front and back
cover…and shipped to 50 meeting planners of your choice.
1) High bidder gets custom ExpertBook – His/Her
cover, front and back – standard inside pages.
Examples (click to view on Amazon):
2) Winner gets both the $1,000 Columbia Books
on-line
access to the list of over 7,500 national trade and professional
associations and societies and the printed edition. Winner can take the book that night or have it
shipped.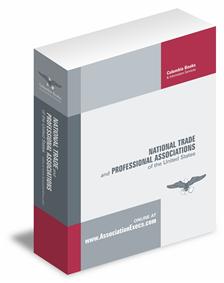 3) We will build a custom mailing list the best
50 prospects that the buyer wants to reach for the winner. From the
association list, buyer data or other data.
4) We will print and mail the special edition
with the buyer's photo or cover printed on the face of the mailer.
And
There's More…
Every Cigar
PEG member gets his/her own four color two
sided one-sheet printed and mailed along with the winning bidder's Expertbook to the top 50
planner list
selected. This is the FIRST EVER Cigar PEG member directory.
All
2013 Cigar PEG Members…to get your FREE insert, you get/use a line item on the order
form…click below or get the form at the ExpertClick Booth. You will need to
get your insert as a PDF file to Mitch by August 31…which also happens to be
my birthday. This is a big exclusive…don't miss out!
Cigar
PEG Member Expertbook Insert Order Form
(The small print: winning
bidder has one year from the date of auction to utilize this service. Any travel
and lodging will be at winning bidder's expense. Be respectful of Cigar PEG
Celebrity's time. This person donated the service and receives no financial remuneration
for the service.)